The Digital Health Subprogram organized a consultative meeting with stakeholders including researchers, industry and practitioners. The meeting aims to discuss among others ways to advance Health sector through digital health technology by training professionals and local caregivers to make clinical care more efficient. Digital health subprogram operates under the Regional Centre of Biomedical Engineering at the College of Science and Technology and is one of thirteen research clusters that make the 5-year bilateral collaboration of UR-Sweden Programme.
Speaking during the meeting, Dr Ignace Gatare the Principal of UR-College of Science and Technology noted that the Digital Health Subprogram was initiated because health sector is very crucial for achieving sustainable development goals. According to him, delivering services is at the moment influenced by technology and the use of ICT is equally indispensable in health sector at the moment.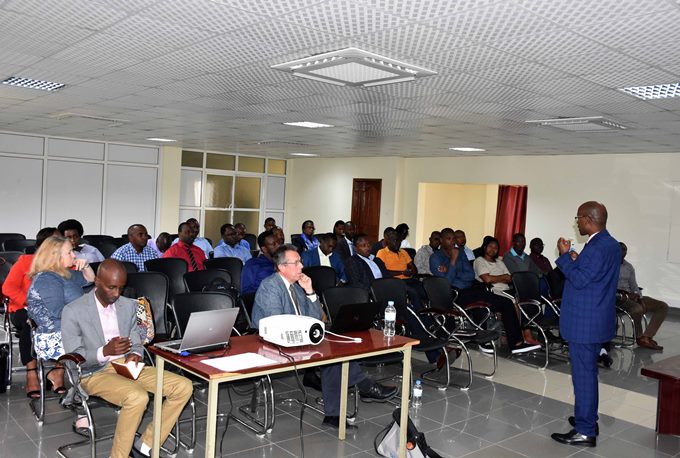 Dr Gatare (front) during his meeting opening remarks
"The health sector is becoming dynamic and changing and there is no way to deliver without using ICT" Gatare said. He added that digital heath is one of the tools and solutions to ensure that the health sector is delivering health care services in sustainable and professional approach and allow all the players to bring their contribution in much more coordinated manner. 
In his presentation, Prof Uno Fors from Stockholm University highlighted benefits of digital health research including making clinical care more efficient by assisting clinicians with decision support for better diagnoses and therapy suggestions. He also mentioned that the technology gives patient better information regarding their health related condition while overbridging regional lack of expertise and skills.
Uno  further noted that the collaboration with industry is instrumental as it enables having access to new methods and treatments, access to resources and make research results into viable health care services and products.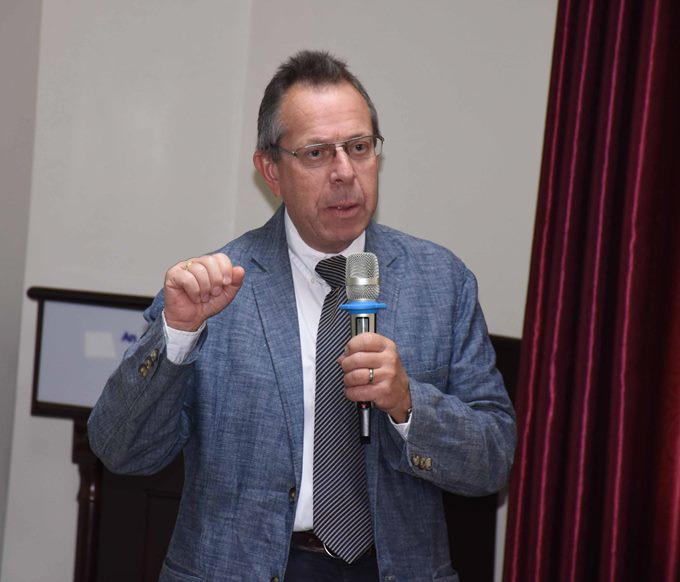 Prof Uno from Stockholm University-Sweden
Digital Health Subprogram is implemented through a framework collaboration between the University of Rwanda-Centre of Excellence in Biomedical Engineering and eHealth (UR-CEBE) and Stockholm University, Department of Computer and Systems Sciences (SU-DSV). It has the vision to generate the necessary technical and scientific skills in digital health systems focusing on research and postgraduate training.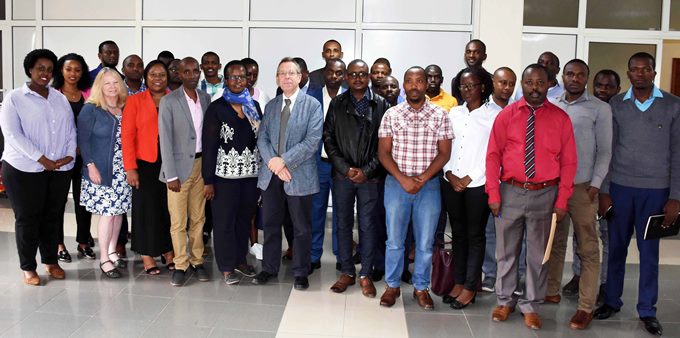 Participants' group photo