Team leaders in Rwanda and their counterpart in Sweden were convened in University of Rwanda Huye Campus to assess and share experience in the execution of planned activities. The exercise, which was organized by the Program Coordination Office of UR Sweden Program, saw the group sharing activities that will mark the second half-year from January 2022 up to June 2022.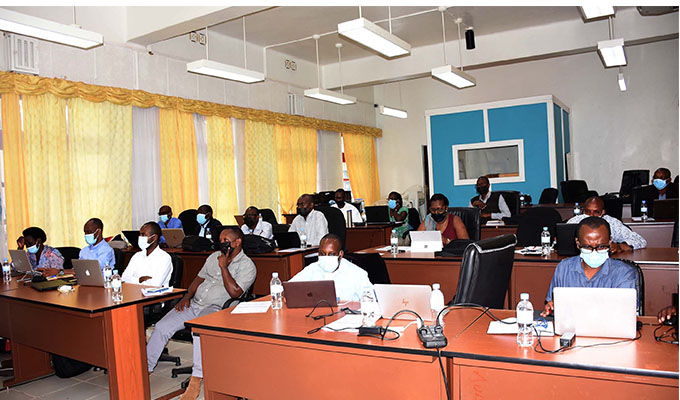 Teamleaders from different subprogrammes during the workshop 
All the team leaders from 17 subprograms were represented. Presentations from subprograms were kicked off with Mathematics subprogram, on old subprogram initiated since the start the Program. Dr Frodourd Minani leads the subprogram together with his Swedish counterpart Prof Martin singull from Linköping University. So far Mathematics subprogram has graduated 7 PhD candidates while 14 are still pursuing their PhD studies both in Rwanda and Sweden.
In her opening remarks, Prof Aline Umubyeyi who is the Coordinator of UR Sweden Program encouraged team leaders to be ambitious but also realistic during their plans. According to her, the workshop is meant to be an opportunity to revisit challenges that might have hindered the implementation of activities for each and every subprogram and devise ways to do better for the next 6 months.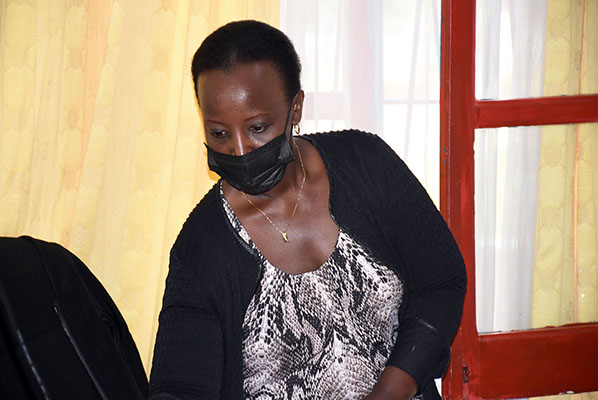 Prof Aline Umubyeyi, UR Sweden Program Coordinator during the workshop 
'If subprogrammes are not performing well, this affects the whole program in the achievement of set objectives," She said.
Amid the implementation of planned activities, the entire Program faced the common challenge of COVID 19, which disrupted several activities such as field research, travel for PhD students, physical trainings. This also adds to the recruitment for both PhD and Masters students that took time due to new recruitment procedures as well as difficulties associated in finding qualified candidates in different programs.  
The UR Sweden Program is now in its 4th phase that is expected to end in 2024 with possibility of extension. The current phase include 13 research training programmes and five research support programmes. It targets to enroll 80 PhD candidates   who will be trained both at UR and in Swedish varsities on Sandwich mode, 26 postdocs, and more than 240 Masters Students.