Around 100 academics, researchers and industry practitioners are gathered at UR for the 5th International Conference of East Africa Business and Economic Watch (EABEW) under the theme "Sustainable Development- a Post-Pandemic Future. Over 2 days, participants discuss scientific research papers in areas of economics and business management. Presentations explore among others the impact of COVID 19 pandemic especially its implication on social economic development.
The conference attracted participants from 17 countries who present new researches with new evidence that will assist policy and development of countries amid and post-pandemic period. Part of key partners and institutions' delegates who participated in this conference are from Makerere University, UDBS and School of Economics at the University of Dar Es Salaam, College of Business and Economics at Addis Ababa to mention but a few.
Among participants in the conference include Dr Victoria Hauwa Ibrahim who attended from Nigeria. In her research, she explored repercussion of social economic situation caused by COVID 19 in Nigeria which can also be associated to the rest of sub-Saharan Africa. Her research looked at foreign remittances and foreign direct investment as a model of finance in the Health sector.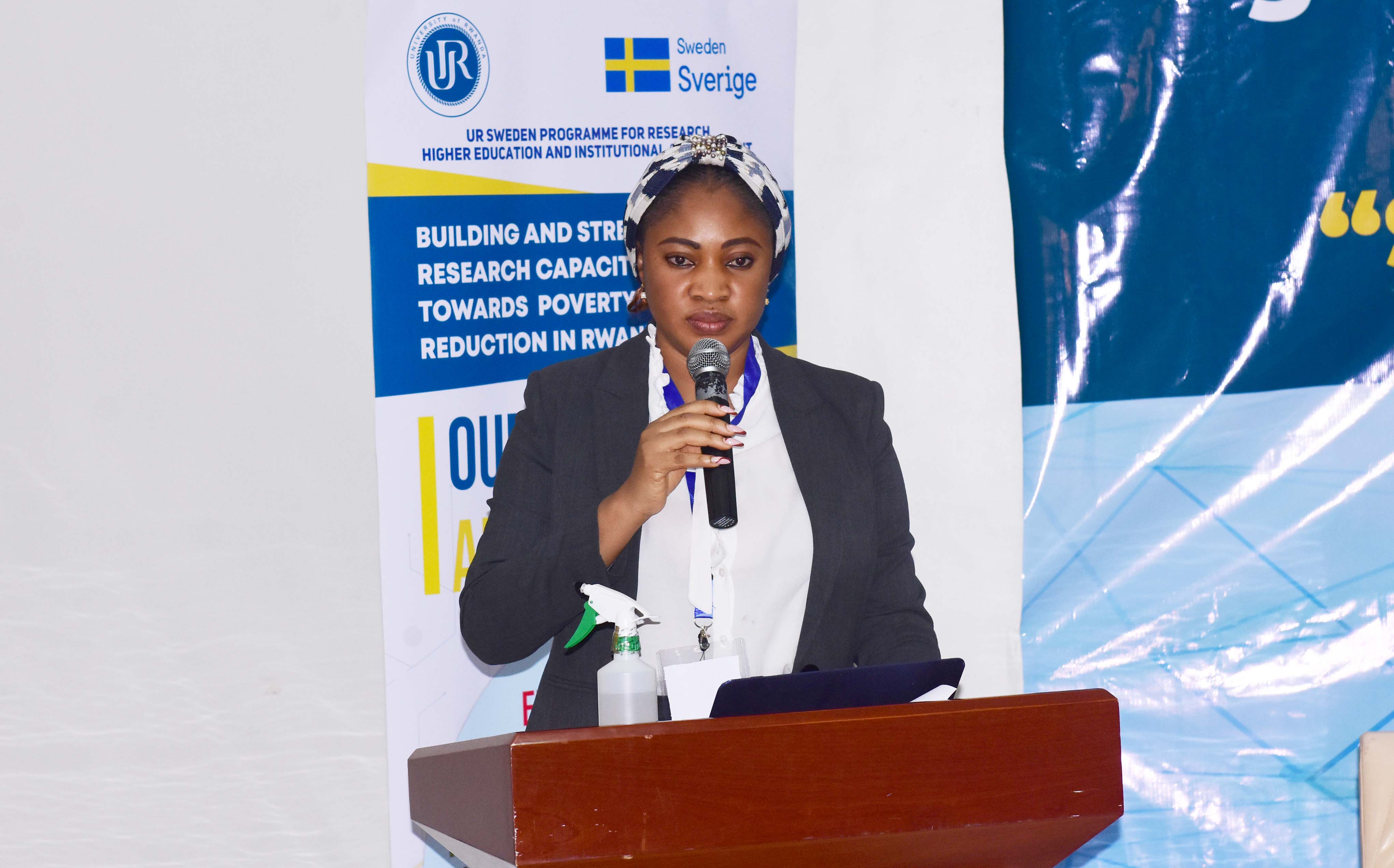 Dr Victoria Hauwa Ibrahim during her research presentation
"We are looking at health insurance scheme for it to be more elaborate to capture all the people especially those in rural areas," she noted, adding that findings showed that foreign remittances did not have significant impact in health care financing and health care development.
In his remarks Lars Hartvigson who is the Director of International Development Cooperation at Jönköping international Business School noted that the purpose of the conference is to be a stepping stone for the University of Rwanda to become a research led university. He also asserted that the conference is an opportunity for researchers to catch up again after COVID 19 pandemic while linking Rwanda with other African countries.
"The outcome of the conference is so important for policy makers and politicians to make use of the research results" He said.
Since the launch of the conference five years ago, more than 300 research papers have been produced while at least 58 research papers will be discussed this year. The conference was organized in collaboration with Jönköping international Business School under the financial support by UR-Sweden Programme.

Participants group photo