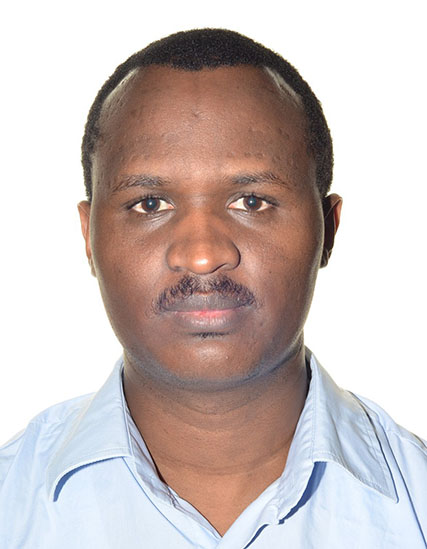 In 1994, Rwanda experienced the world largest genocide in modern times. The Genocide against Tutsi has its distinctive aspects in the sense thatmost of the victims were killed in their own villages by their neighbours. Despite compelling orders from the then officials to kill, some refrain from engaging in killings and even few went far by rescuing the target group. Ernest Mutwarasibo, is a PhD student in the School of Global Studies at the University of Gothenburg - Sweden. He is conducting a research to explore how and why, in their perspectives, persons who were identified as Hutu made resistance during the Genocide against the Tutsi in Rwanda, in 1994.
Mutwarasibo says that his study brings into dialogue the respective literatures on Genocide and resistance studies, particularly in that they both focus on the oppressive power exercise.
"Endeavouring to understand strategies and motivations of those who resisted the genocide in Rwanda in 1994 is likely to help in the current effort to foster an auto-resourced national identity and responsible citizenship in Rwanda" he said.
He observed that understanding the resistance is to consider, first, the critical thinking and, second, the practices of individual people who employed both violent and non-violent means against the genocide perpetrators while they also endeavoured to rescue the then targeted persons as Tutsi.
His findings support and extend the existing knowledge on resistance as power back against the oppressive discourses and practices of dominant power. In this case, the genocide against Tutsi Rwandans in 1994 as a violent means to cling to political power and impose a radicalized society.
Mutwarasibo intends to do further lecturing and researching in genocide and peace studies, with a particular input in exploring the resources needed to withstand the best choices persons could make and resist what they would not otherwise do.
He also hopes to invest in research and qualitative change of the perceptions of Rwandans to the contemporary social and political world. This includes extending the research in genocide studies beyond the current historical approaches, which would allow the violence effects more serving as departure point to (re-) build individuals and society's fabrics.
He concludes at his philosophy of life that goes "a better understanding of the past, in a present perspective, is warranty of the best future"
By  Darius Murangwa
Communications Officer