Over 120 Academics and researchers meet for the 9th International two day Conference on the Great Lakes Region. Under the theme "25 years after the Genocide against the Tutsi: Current Status, Challenges and Perspectives for the future", the conference aims  at providing concrete recommendations to key national, regional and international actors for the prevention of and response to genocide ideology in the Great Lakes Region and beyond. It is organized by UR Centre for Conflict Management-CCM under the support of UR-Sweden Programme.
The keynote speech was delivered by Jean Bosco Mutangana, Rwanda Prosecutor General who recounted the achievements made by the Government of Rwanda in the pursuit of justice. He explained that the traditional courts known as Gacaca played a significant role to establish reconciliation, accountability and justice after the Genocide against the Tutsi. Mutangana noted that in its closure, Gacaca had tried close to two million suspects in 10 years after its establishment with a budget around to 50M USD. According to him, this is a huge milestone as opposed to ICTR that only tried 75 individuals in 18 years with an estimated budget of 170M USD.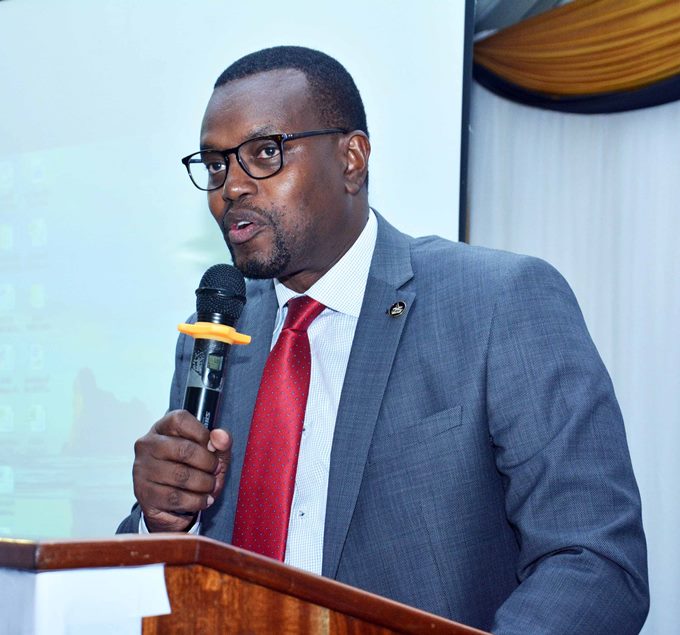 Keynote speech by Jean Bosco Mutangana, Rwanda Prosecutor General
"Rwanda has learnt how to find solutions from multiple problems and using the available means" He said.
Mutangana also highlighted the challenge of propagation of genocide denial which remains open and unpunished in some countries. According to him, some countries consider genocide denial as a right of free speech and expression of opinion. This shows lack of demarcation between freedom of speech and hate speech towards genocide ideology.
In his remarks, Dr Aggée Shyaka Mugabe, the CCM Director noted that the conference is in line with the Centre mandate to revitalize research with a particular focus on genocide and peace processes. He informed participants that CCM is restructuring itself to become a reputable regional centre of knowledge production.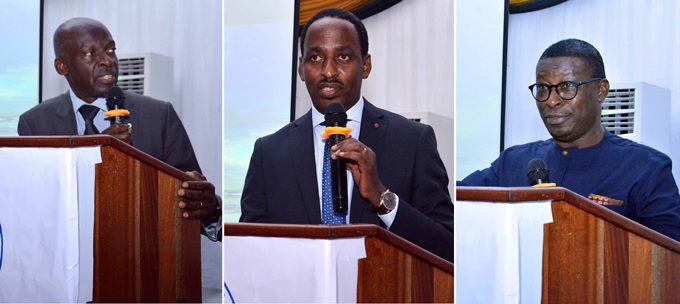 From L-R : Prof Nelson Ijumba, Dr Dr Aggée Shyaka Mugabe and Prof Tony Karbo
Speaking on the occasion Prof Nelson Ijumba commended CCM for its critical role in generating scholarship around conflict, security, peace and genocide. Ijumba who is the UR Deputy Vice chancellor for Academic and Research noted that the Great Lakes has been an area of conflict for many reasons. Thus, it is imperative to create scholarship and try to understand underpinning reasons so that people can avoid future conflict happening in the region.
Among speakers in the conference include Prof Tony Karbo from N'Zarama Peace Building in Ivory Coast. In his presentation, he paid tribute to the Government of Rwanda for being exemplary in terms of developing and nurturing partnerships. He also said that CCM has been relentless in its efforts to engage in deep issues of violence and conflict in the great lakes region. Karbo called for reflecting on the significant economic organization by looking on the realities of African people to whom governments deliberately fail to address issues of poverty and development.
Participants in the conference
By  Darius Murangwa
Communications Officer