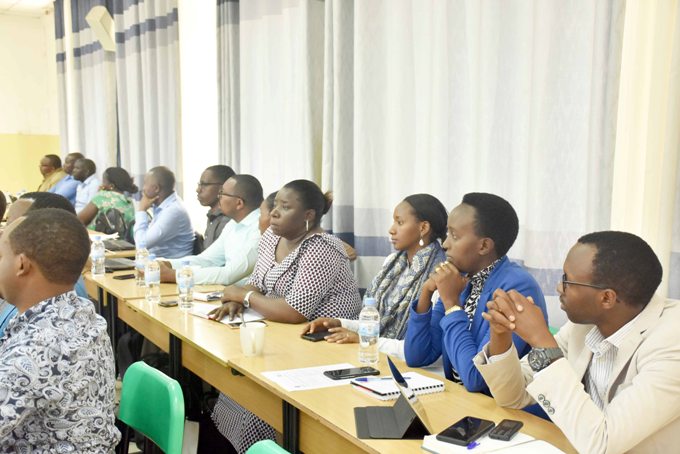 A section of PhD nominees who will soon undertake studies in Sweden
41 doctoral students and 26 post-doctoral researchers who will soon be enrolled in 14 Swedish Universities were taken through an induction exercise aiming at explaining to them expectations out of their studies in Sweden. The function was organized by UR Sweden Programme in collaboration with International Science Programme (ISP) within the existing research cooperation between Rwanda and Sweden. This is the 4th phase of the cooperation which aims to boost UR capacity building in research and deliver on Rwanda National Development Agenda.
In his remarks, Prof Phil Cotton, the University of Rwanda Vice Chancellor asked the newly admitted PhD students to be creative individuals with a complete set of skills and knowledge and judicially use them in different aspect of their professional lives and careers. He also urged them to be creators by not only creating new things but also grow and nurture practices in place.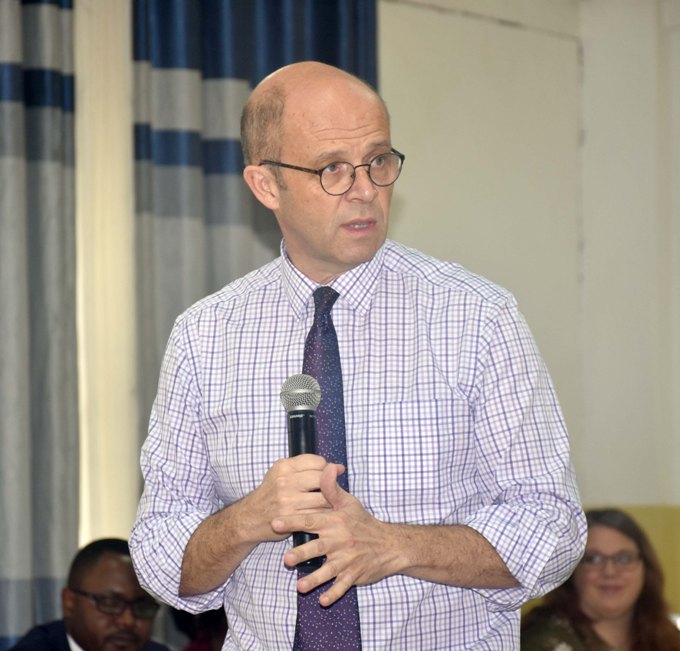 Prof Cotton in his address to newly admitted PhD students
"You also need to exhibit compassion in your different areas of specialization in the way that you use your knowledge and skills to better the nation and people that you serve" Cotton added.   
The induction exercise was attended by Ms Anne Höglund, the Acting Head of Mission for the Swedish Embassy in Rwanda. He informed that industrialization and access to natural resources wouldn't have been enough for Sweden to prosper if there wasn't a huge investment in education for all and high quality of research leading to innovation in several areas.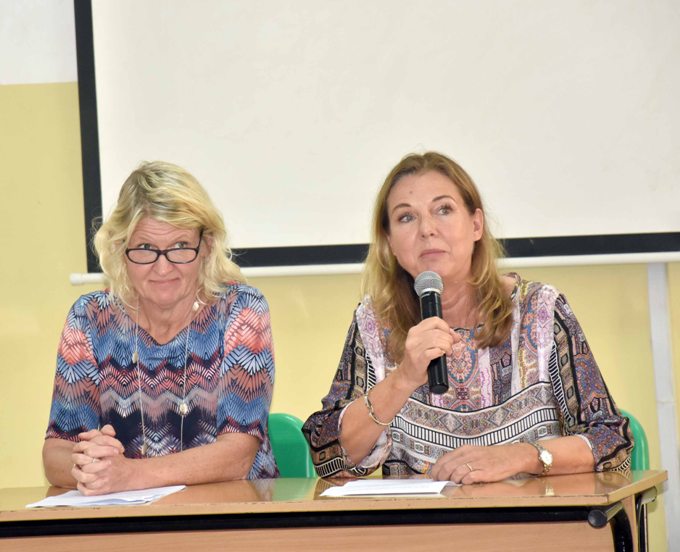 Ms Anne Höglund while delivering her remarks
"Knowledge and skills are essential for any country's development" she said, adding that Swedish support to Rwanda is meant to build up Rwanda own capacity in research but also in other areas such as agriculture, health and others.   
Speaking on the occasion, Mr Raymond Ndikumana noted that the UR-Sweden Programme is built around skills development through PhD and Post-doctoral training which takes 66 percent of the total budget. He added that all the other activities through which the Programme is involved such as research capacity building, ICT support and research environment have to trigger change in Rwandan society. 
"The programme is not only about numbers but also about the results and impact it makes for UR and hence for the populations of Rwanda" said Raymond. He added that the Programme has shifted its attention towards interdisciplinary research clusters which are instrumental to deal with the complexity of national and global developmental challenges.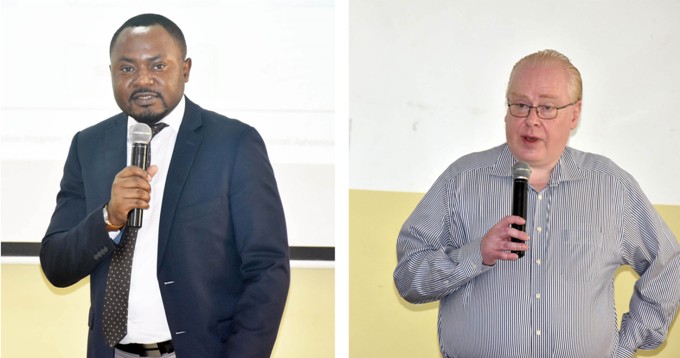 Raymond (L) and Bengt Ove, Programme Coordinator at International Science Programme both addressed upcoming PhD students and Post-Doc fellows