Female academics at the University of Rwanda held a forum to discuss about gender mainstreaming in academia. The discussions were particularly around challenges that women face in their professional career which impede them to have a career grow in research and in other academic endeavors.
Speaking on the occasion, Prof Phil Cotton, the UR Vice Chancellor noted that no one should be held back or offended because their gender, faith or any category to which they belong. According to him, UR is the government institution based on the values of the nation, thus, there cannot be any disjunction between what UR does and what is done and embraced in Rwanda.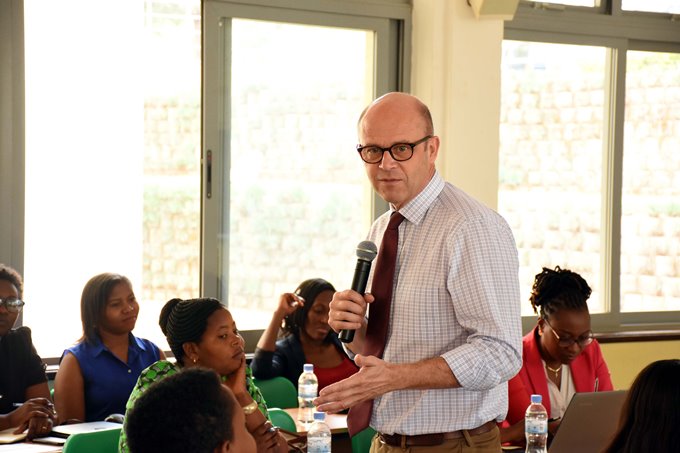 Prof Cotton during his remarks in the forum
"We have to try and find way of creating a university where all people are equal and stop recognizing differences," he said, adding that UR have zero tolerance of any form of oppression to any category of people and to women and girls for that matter.
Among the invited guests in the forum was Dr Emilia Molnar from Swedish Embassy in Rwanda. In her intervention, she informed participants that Sweden is the world's first feminist government and put much emphasis on the importance of equality of rights between women and men. She called for giving equal opportunities, representation and participation to women while ensuring that resources can reach men and women at the same level.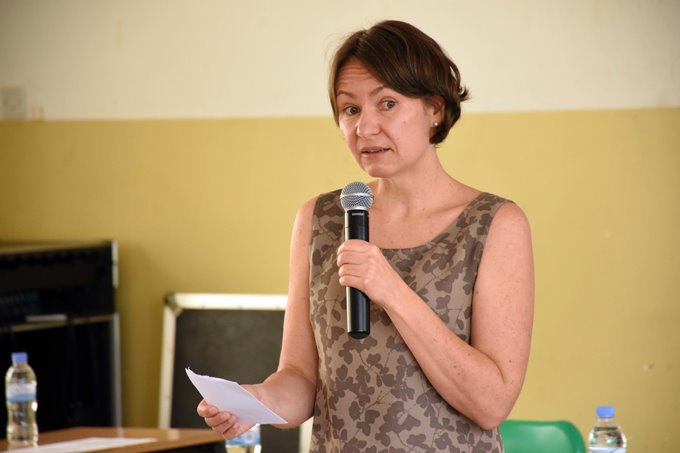 Dr Molnar sharing her gender related experience during the forum
"The reason why women are not active in research is not that they are not able to do it but because they are not given opportunities," Said Molnar who is the Senior Programme Manager for Research and Higher Education at Swedish Embassy. She also doubles as the representative of Sida, the major funding agency of research and capacity building to the University of Rwanda through UR-Sweden Programme.
Prof Nelson Ijumba questioned weird attitude in form of surprise toward the success of women in their business. According to him, there should not be anything to wow about since in early growing stages, young girls are always more clever and organized than boys.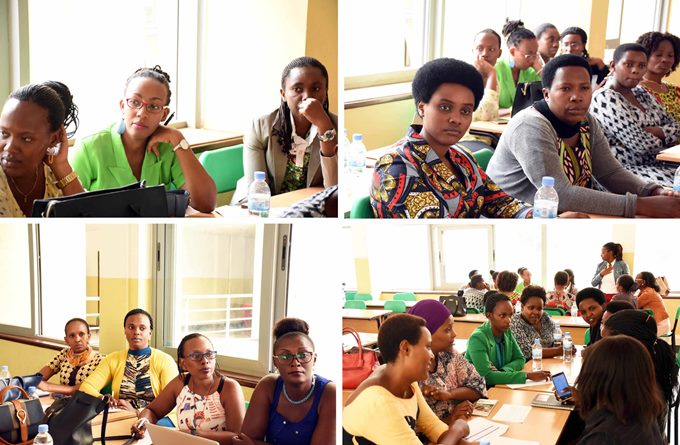 A section of participants in the forum
Ijumba who is the UR Deputy Vice Chancellor for Academics informed participants that UR counts plenty of women who are equally capable but they don't come out and blossom because of a number of issues whose underpinning reasons were to be probed into by the present forum.   
The forum marked a series of research presentations and surveys that ware conducted about women participation and representation in the University of Rwanda. Participants identified some of the key challenges that prevent them to propel including societal negative mindset towards women, failure in balancing family and career to mention but a few.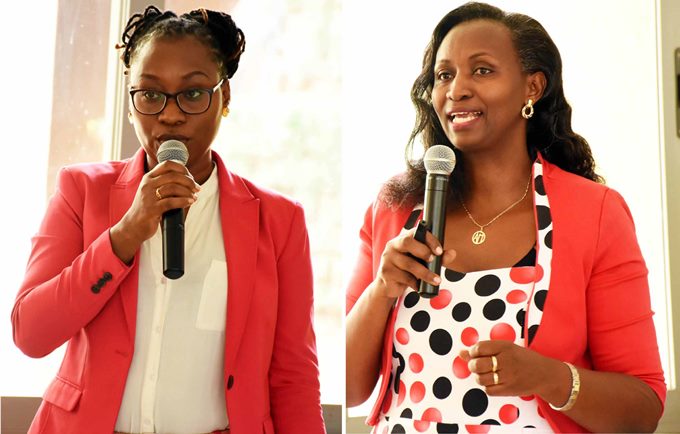 Both Dr Bayisenge (Left) and Dr Kagwesage made presentations
By  Darius Murangwa
Communications Officer