The University of Rwanda College of Arts and Social Sciences hosted a public lecture about Japan peace building which was delivered Prof Hideaki Shinoda. The lecture was organized by UR Centre for Conflict Management- CCM under the support of UR-Sweden Programme/ Peace, Conflict and Development Studies SubProgramme. Prof Shinoda talked about how Japan got the better of internal and external wars and political turmoil to become one of the world's most industrialized countries with best political and economic stability.
During the lecture, Prof Shinoda discussed the history of Japan before and after the 2nd World war. He explained that Japan took bold decisions which were not necessarily supported by the general public but eventually paid off. He added that the major tasks by Japanese politicians in the aftermath of the world war were to address the disruption of domestic society and introduce counter measures against potential colonization from the West.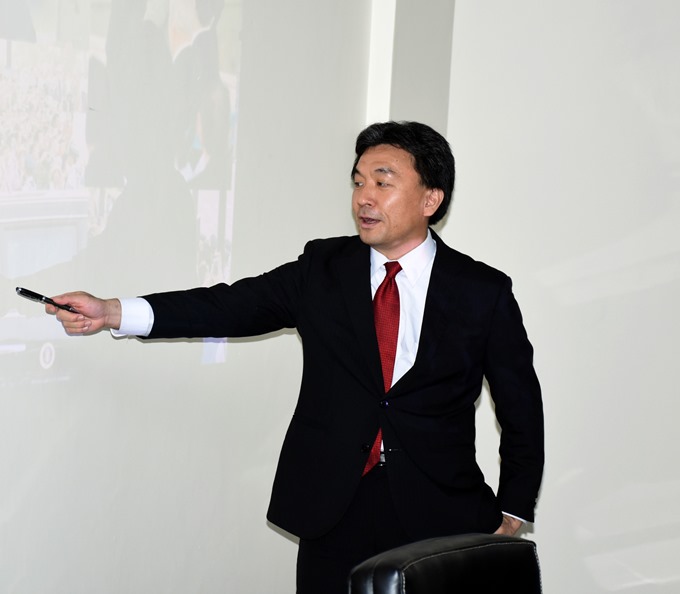 Prof Shinoda during his presentation
Prof Shinoda also noted that academics in the society have to take the lead to identify and analyse problems which will help the practitioners to better understand them.
"Debating should be part of academics job, bring different views, aiming to influence decision makers and general public so that they may make informed decisions," said Shinoda who is a Professor at Tokyo University of Foreign Studies and also doubles as the Director, Hiroshima Peacebuilders Centre. 
In the aftermath of the 2nd world war, Japan resolved to become a peaceful country with a condition of not being colonized and disrupted. According to Shinoda, Japan is always cautious about the past failure and continue to build on the previous generation who did well to navigate Japanese people in the nice manner.
Concerning the Rwandan history, Prof Shinoda informed the audience that, with the Genocide against Tutsi, Rwanda almost went through the same tragic history as Japan. He commended measures introduced after the Genocide to avoid any confrontation within domestic society. He concluded by acknowledging Rwanda international engagement through international peace keeping which is a way to reinforce benevolent and good will to contribute to international peace and security.  
Speaking on the occasion, Prof Amb. Emile Rwamasirabo drew a parallel comparison between Rwanda and Japan. Rwamasirabo noted that Rwanda and Japan demonstrated an incredible resilience following the tragedy that hit both counties.  Despite different wars, Genocide and conflicts that the two countries went through, there was a resolve and political will to build on peace to achieve  social economic development in a very short time.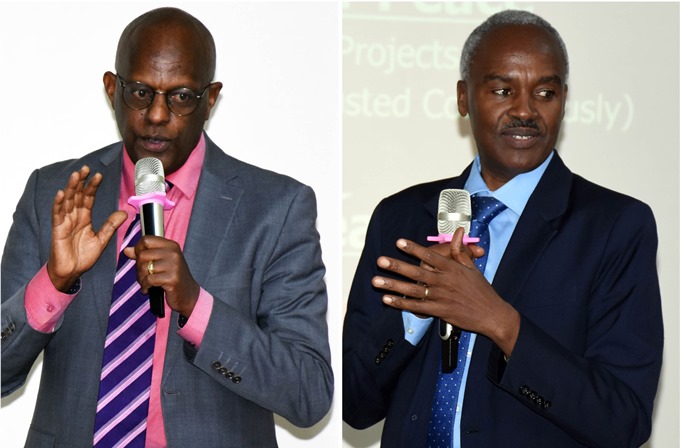 Amb. Prof Emile Rwamasirabo (L) and Amb. Dr Charles Murigande both served as Ambassadors of Rwanda to Japan
"Japan economy was completely destroyed after the 2nd world war, the same scenario hit Rwanda after 1994 Genocide against Tutsi" said Prof Rwamasirabo who previously served as Ambassador of Rwanda to Japan.
Among the participants in the lecture was Amb. Dr Charles Murigande, the UR Deputy Vice Chancellor for Institutional Advancement. He hailed the way Japanese people have been able to build such a peaceful country and a safe society despite the tragic history they went through for many centuries. As former Ambassador of Rwanda to Japan, he testified that Japan is one of the most safe and peaceful country to live in and encouraged the audience to learn from their peace building model.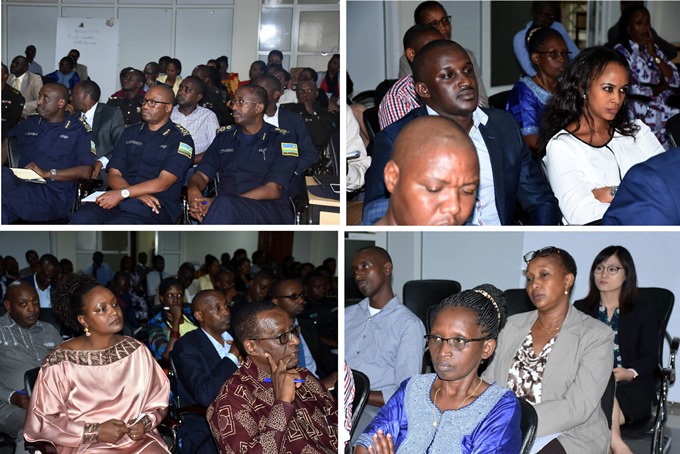 The lecture attracted a variety of audience
By  Darius Murangwa
Communications Officer