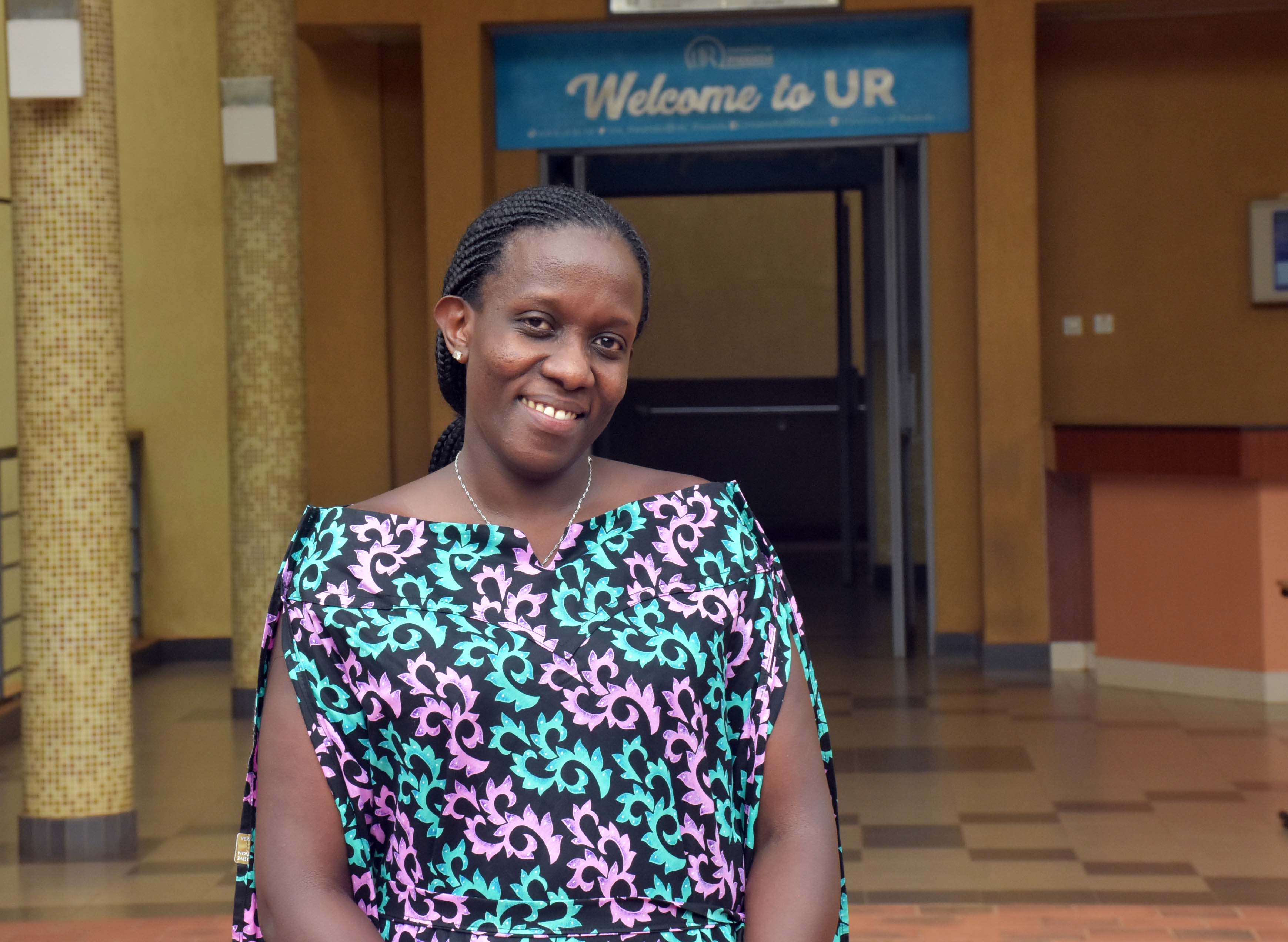 Umulisa after a successful defense of her PhD thesis
Following the country's orders to limit mobility due to the spread of COVID-19 global pandemic, Yvonne Umulisa managed to defend her PhD thesis virtually. Umulisa has been pursuing her doctoral studies at Jönköping University in Sweden. Her research is titled "The Prospects for the East African Monetary Union, An Empirical Analysis". She adds to a growing number of PhD graduates under the existing partnership between Rwanda and Sweden which is coordinated by the UR-Sweden Program and funded by Sida.
The research is a compilation of 4 research papers whose findings give key considerations for the project of monetary union among the East African Community (EAC) partner states. During her research, Umulisa tested a series of criteria that countries must fulfill prior to forming a monetary union. All her papers seem to favor forming a monetary union among the EAC partner states. Hence, her empirical findings are important for EAC policymakers, as they decided to participate in a monetary union by 2024.
Amongst, the research shows that EAC membership has a positive and significant effect on intra-trade among member countries, she, hence, further suggests that trade integration among EAC countries may continue to lead to a more synchronized business cycle, as these countries are expected to integrate more through the full implementation of the protocol on the establishment of the monetary union.
Nevertheless, to improve the likelihood of creating a more sustainable monetary union, Umulisa recommended that EAC members primarily focus on the full implementation of both the customs union and common market protocols. According to her, the main priority should be for countries to resolve trade disagreements by removing all nontariff barriers that could slow down or hinder the levels of bilateral trade among them.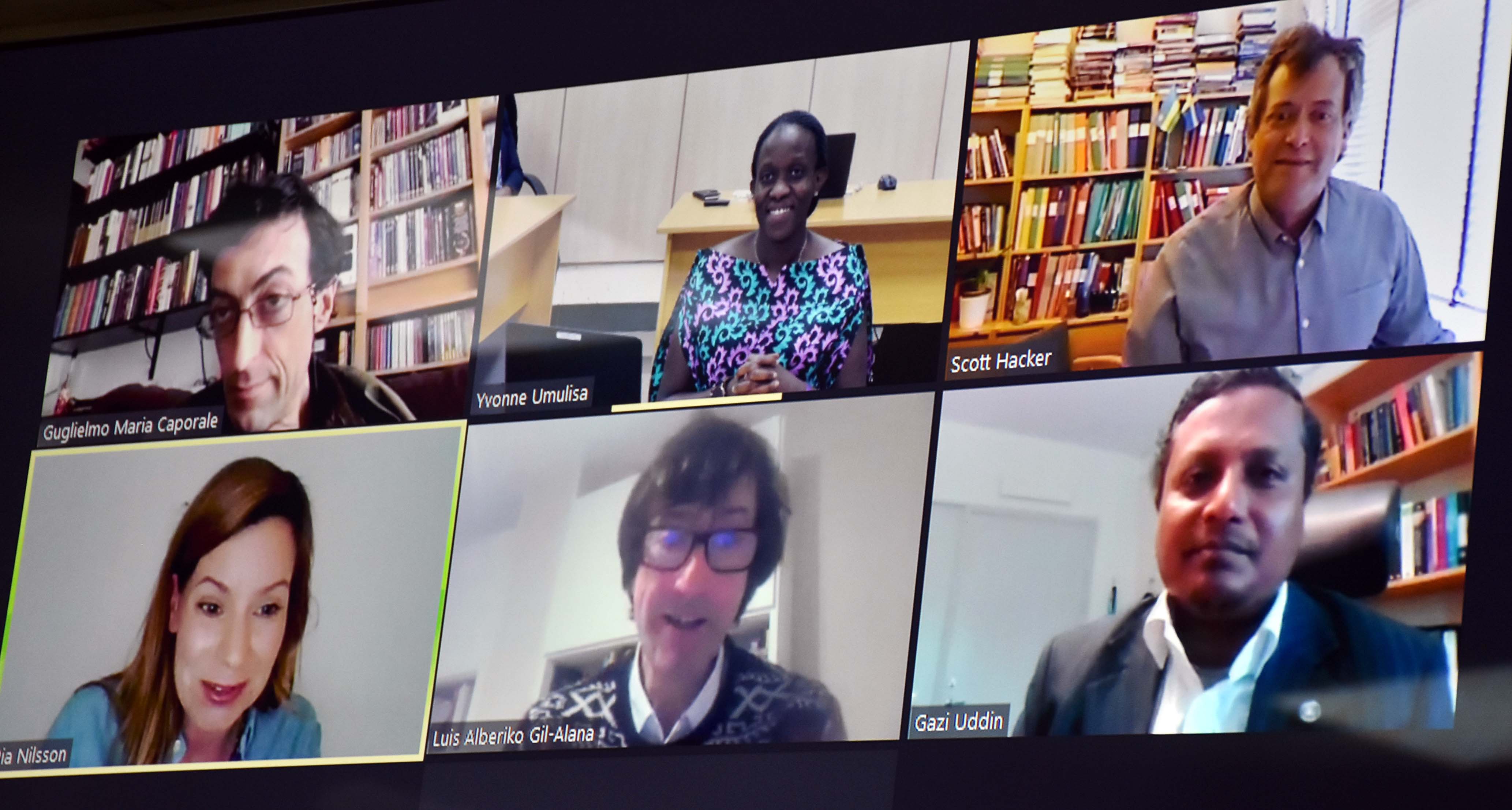 Umulisa during her PhD defense with the panel members
Go to this link for more about the research.