The University of Rwanda-College of Agriculture Animal Science and Veterinary Medicine (UR-CAVM) organized a one day seminar that featured presentations of researchers from Lund University-Sweden and University of Rwanda. The essence behind the seminar was to discuss ways to revamp research and innovation uptake to ensure that research outputs being conducted can inform policies and ultimately solve community problems. The seminar was facilitated by UR-Sweden Programme for Research, Higher Education and Institution advancement.
 In his presentation, Parfait Yongabo whose part of his research involves strategies to popularize research in agriculture sector, indicated the significance of research and innovation uptake to ensure the advancement of agriculture sector for National development. In his PhD research topic entitled "Research and Innovation Uptake: An integrated framework to the Rwandan Agriculture Sector" He wants to find out the main characteristics of the process of National Innovation System construction in Rwanda.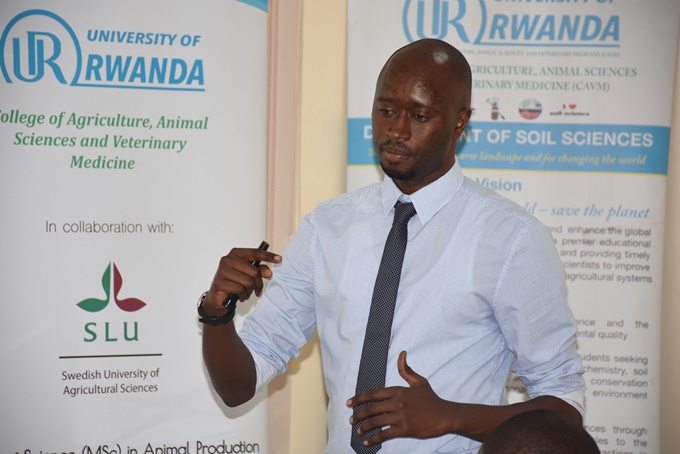 Presentation by Yongabo
 Yongabo who is currently conducting his PhD studies at Lund University-Sweden calls for policies to be stable so that they can be implemented and give major impact. According to him, good policies should be intertwined with implementation capacity and provision of related tools and instruments to ensure good results.  He also rated the Triple Helix Model: University-Industry and Government to be an effective model in the Rwandan context. 
 Among other presenters in the seminar were academic professors from Lund University-Sweden. They include Prof Bo Göransson who presented on ways to align research agendas and development goals. He noted that majority of researchers find that funding do not align research objectives with national development goals. He added among other things that in some cases research is hindered by external influence by donor organization while some of research results are not being put to use.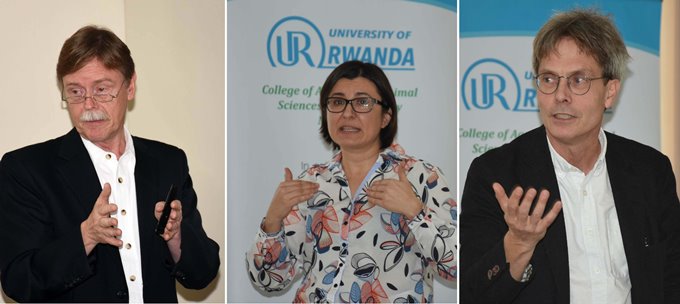 From left; professors Göransson, Devrim and Benner from Lund University during their presentation
 Other Swedish researchers were Prof Mats Benner who presented on Research policy/management and Prof Devrim Göktepe-Hultén on University-Industry Relations beyond Triple Helix.
On CAVM side Dr Olivier Kamana presented his completed research entitled "Prevalence, hygienic status and exposure assessment of Salmonella spp. in milk and dairy chain in Rwanda" and ongoing research on "Development and validation of food safety guidelines for informally processed fermented milk in Rwanda". In other areas, Dr Hilda Vasanthakaalam presented her research findings on "Lab to Land transfer of research findings in Food processing Technology".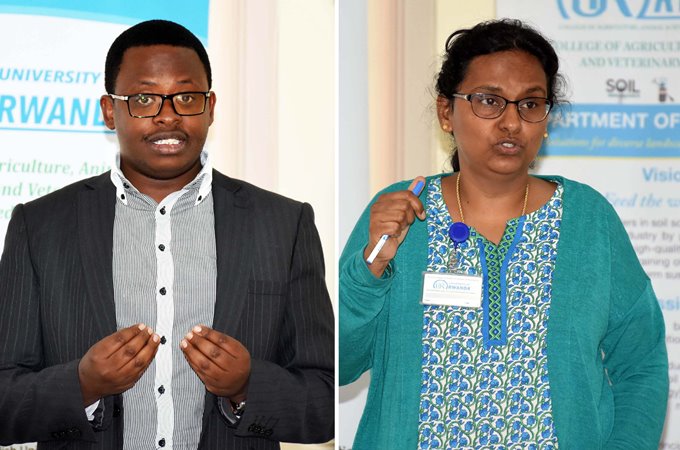 From left; Dr Kamana and Dr Hilda, academics from CAVM
 Speaking during the seminar Dr Laetitia Nyinawamwiza, the Principal of CAVM appreciated the role played by the Swedish varsities in advancing the education sector and inculcating the research culture in Rwanda. She asked University of Rwanda and partners to keep momentum which according to her, will yield to more achievements. She concluded by calling on researchers to share knowledge and work with their staff colleagues and students.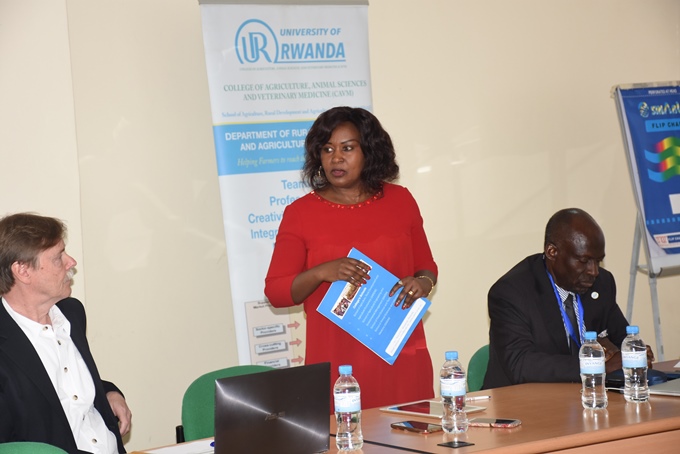 Welcome remarks by CAVM Principal, Dr Nyinawamwiza
 In his remarks Prof. Nelson Ijumba, the Deputy Vice Chancellor Academic Affairs and said that the University has shifted from the time Research output was only used as a tool of promotion for academic staff irrespective of the content. Ijumba informed that the current University move puts more emphasis on research that makes difference in people's lives as well as informing policies.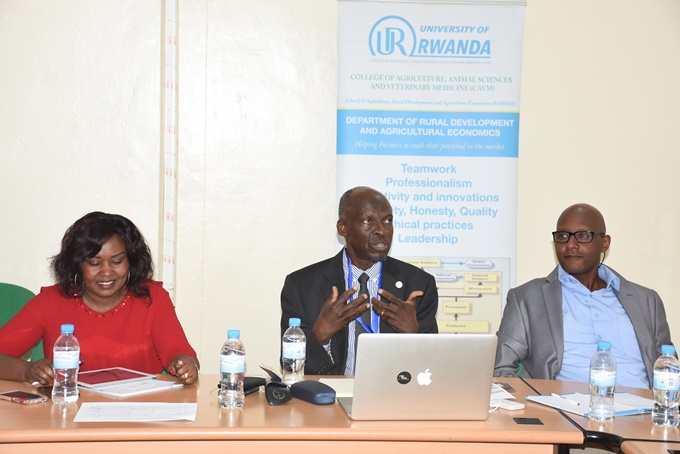 Prof Ijumba-DVC-AAR during the Seminar
"If research doesn't benefit and improve people's lives or change their way of living then it's not as useful as it should be" Ijumba said.
For full access to all the event photos : Click here
By  Darius Murangwa
Communications Officer