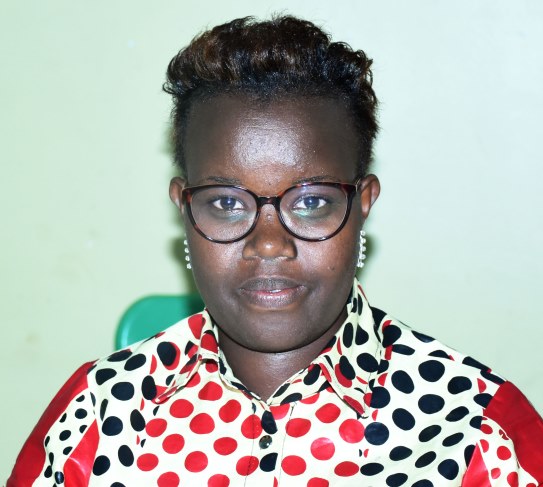 According to conducted research, Rwanda is one of the top five potato producing countries in Africa and the third in sub-Saharan Africa (Africa south of the Sahara desert), which is significant given the relatively small land size of the country. Potato is actually one of the six priority crops (potato, maize, rice, wheat, cassava and beans) supported in the Crop Intensification Program by the Ministry of Agriculture in Rwanda. However, the production of Potatoes has been affected by Potato bacterial wilt (PBW) whose damage according to farmers, is more severe than those caused by late blight which is normally considered as the main disease in potato production in Rwanda. 
This triggered a research by Florence Uwamahoro, a PhD student at the Swedish University of Agricultural Sciences (SLU), to investigate on the severity of the disease while providing to farmers with knowledge and control mechanisms.
The research that was carried out in 8 Rwandan districts including four midlands districts - where potato is grown but not as a major crop and four other highland districts- where potato is a major crop. It aimed to evaluate the importance and knowledge of PBW disease in Rwanda as a basis to draw up control strategies. The research detected PBW in all the surveyed districts and it was ranked as the major potato disease constraint. Among districts, disease incidence and severity was significantly higher in minor compared to major potato growing districts. Low PBW incidence and severity were associated with high altitude and low planting density, intercropping, crop rotation and avoidance of sharing farm tools.
Uwamaahoro also found out that in all surveyed districts, farmers had little knowledge about PBW detection and spread, and the farmers'awareness of PBW management was often inconsistent with their practices. This incomplete knowledge about PBW was likely caused by inadequate extension services since most information about PBW was acquired from fellow farmers, parents or other relatives.
It was also noted that acquisition of knowledge by farmers is the basis of the decision-making process regarding technological adoption. Farmers need to know about the existence of new technology, how to apply it, and what the outcomes are in terms of products, yield, potential environmental benefits, risks and costs.
According to the research findings, agricultural development efforts to limit the impact of PBW should focus on improving farmer adoption of best practices: Increasing spacing or decreasing planting density, practicing crop rotation, including other non-host crops in potato fields and sterilizing tools. These steps would help to increase yield and improve food security for small holder farmers in Rwanda. Potato farmers need to be informed of the detection, spread and management of PBW because such knowledge is acquired mainly via other farmers or relatives and may be incorrect.
Ultimately, controlled movement of potatoes locally and within and outside the country and the ability to detect latent infection in seed and ware potatoes are also required to reduce the incidence and severity of the disease.
The research calls on raising awareness of PBW and integrated disease management, including practices that are associated with low PBW, which could limit the impact of this disease and help to secure food and income for potato growing farmers in Rwanda.
The research was funded by the Swedish InternationalDevelopment Cooperation Agency (Sida) through the UR-SwedenProgramme for Research, Higher Education and Institutional Advancement. Click here to read more about the research  (https://rdcu.be/7w1s)
By  Darius Murangwa
Communications Officer