The University of Rwanda hosted a high-level legal interface workshop that brought together more than 40 Deans of Law faculties and Senior Judges from around the world. The workshop was organized by UR School of Law under the support of UR-Sweden Programme through its Law Subprogramme and the International Association of Law Schools-IALS.
The legal interface workshop was officiated by Rwanda Chief Justice Prof Sam Rugege and engaged participants in discussions about various legal themes aimed to get ideas from practitioners who have links with the legal education. It also marked a side meeting featuring Deans of law schools and faculties who focused on the best ways to implement the agreed standards in the manner that may lead towards the uniformity of the legal education with high and desired quality of Legal education.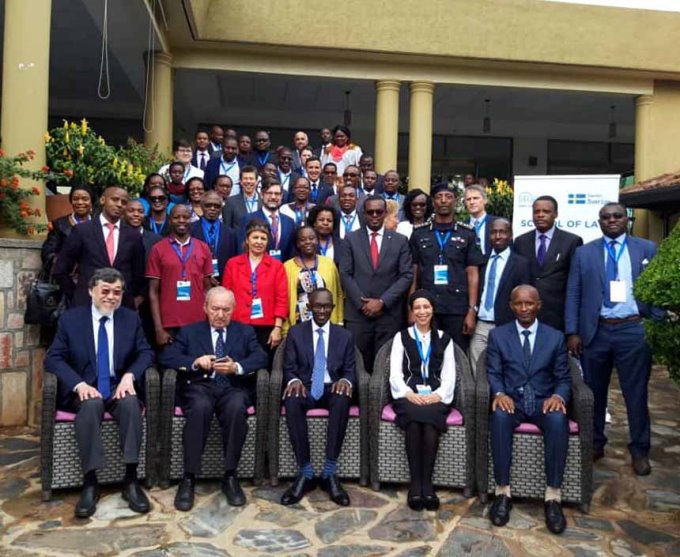 Participants in the legal interface pose for a group photo
The workshop provided an opportune occasion for the UR School of Law to work with Schools outside the country who have participated in putting in place various declarations and protocols and standards relevant to the legal education on various themes. Among the themes on the table included the discussion on Global Standards and Outcomes of the Legal Education, principles of Evaluation of a Legal Education, Judicial Standards on a Legal Education, Evaluation, Assistance and Certification to mention but a few.
Speaking on the occasion Dr Denis Bikesha, the Dean of School of Law at the University of Rwanda extended his appreciation for the encouraging turn up to the interface and noted that challenges in legal education should be discussed and resolved by legal educationists.
This interface follows the School of Law application to become a member of the Association of Law Schools back in 2018 and was accepted with immediate effect. The IALS is an organization that was incorporated in October 2005 with its headquarters in USA but connects all Schools of Law worldwide. Its primary mission is to improve the quality of legal education through various activities conducted in partnership among those Law faculties/Schools.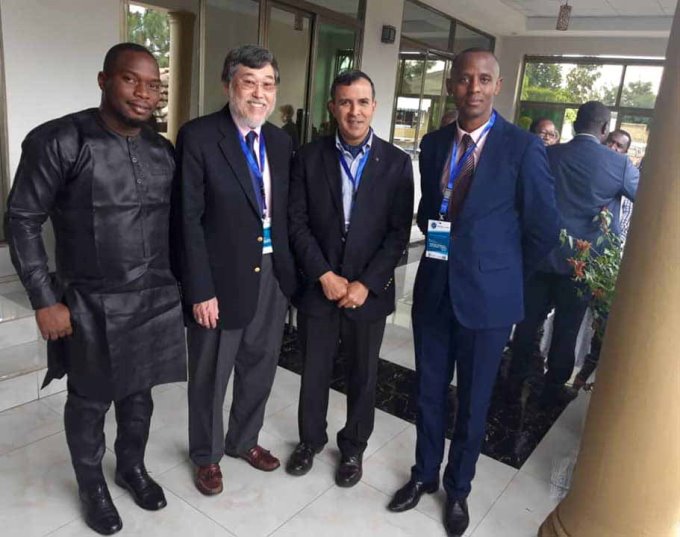 Dr Etienne Ruvebana (R) key organizer of the interface and former Dean of Law at UR ; he is now leading the Law subprogramme under UR-Sweden Program. Here together with other delegates 
Apart from hosting this international workshop, the School of Law has made bold achievements including research conducted its academic staff members in the development of new laws, forging MoUs with local stakeholders on working relationship in various areas. They include Institute of Legal Practice and Development - ILPD, Rwanda Investigation Board- RIB, Rwanda Law Reform Commission- RLRC and other projects in the pipeline such as the one initiated together with Stakeholders to build the School's modern complex.