In its quest to build research capacity, the University of Rwanda College of Business and Economics received professors from Umeå University and Jönköping University both from Sweden. The delegation is in the University of Rwanda as part of existing joint research collaboration between Swedish varsities and University of Rwanda under the coordination of UR Sweden Programme together with their counterparts at UR they met their supervised PhD candidates recently enrolled in the locally developed PhD in Management.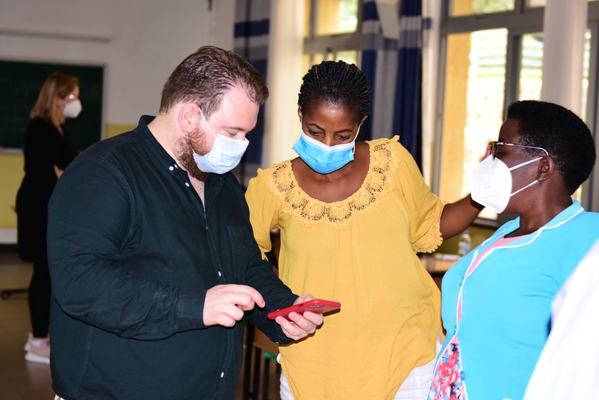 A PhD candidate (middle) discussing with supervisors
The Swedish delegation was led by Prof. Olof Brunninge who is Academic Director of International Development Collaboration at Jönköping International Business School. He noted that part of their mission at UR is to establish a framework for joint supervision and understanding of the supervisory process by the local co-supervisors and doctoral students. He believes that the experience will be of mutual interest for all the institutions involved in the training and supervision exercise.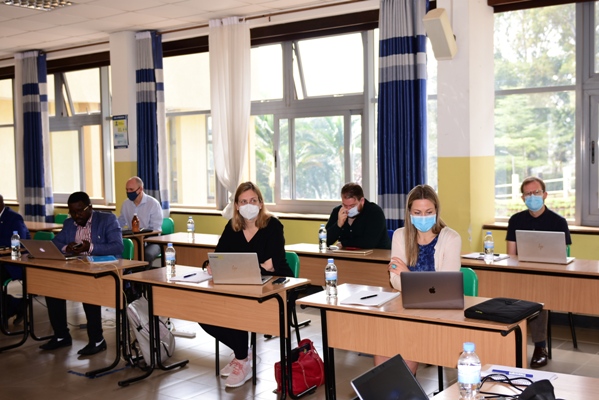 A section of Professors who traveled from Sweden
Speaking on the occasion, Dr Pierre Claver Rutayise, the Principal of College of Business and Economics noted that trained PhD candidates are expected to contribute to the research output, which is still low in the field of business compared to other UR colleges. According to him, the move is poised to equip candidates with capacity to produce good and publishable researches.
The PhD in Business under the coordination of the School of Business has so far recruited 6 PhD candidates. All candidates were allocated supervisors from Jönköping International Business, Umeä University, and University of Rwanda College of Business and Economics. Each student is allocated two main supervisors from the two Swedish Universities and one local co-supervisor from the School of Business at UR.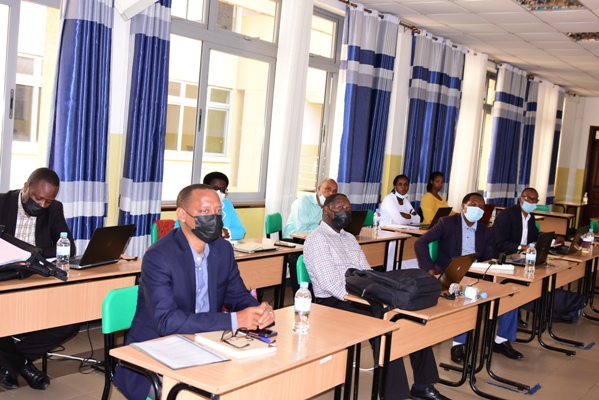 PhD candidates and supervisors
The PhD in Management is among local PhD that are funded under the existing bilateral collaboration between Rwanda and Sweden. For this current phase (2019-2024) the program targets to enroll 80 PhD candidates to be trained both at UR and in Swedish varsities on Sandwich mode.